As you all know, our league's website is
www.torontobaseballguys.com/tbgbl/index.html
Well, for now at least.....
Anyways, our vintage web design includes all the basic information you'd want, plus more specialty areas, such as the Histories, the Hall of Fame and the TBGBL Gallery.
If you're looking for additional statistics though, the backdoor to the TBGBL website is your avenue.
By removing the "l" from html, you can access the full DMB file.
http://torontobaseballguys.com/tbgbl/index.htm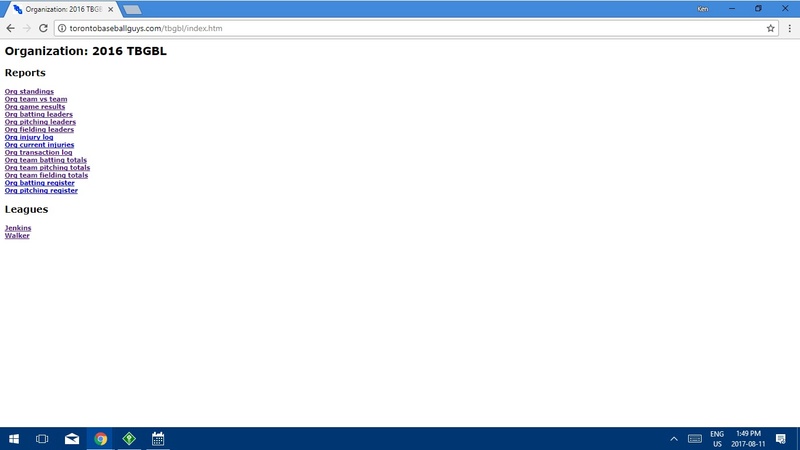 Here, you can find more stats from a League, Association and Team level.
Pro Tip: Take a look at your team's site regularly. It will show you fatigue levels for pitchers and catchers (Team Status) as well s your offensive splits (not home/away unfortunately....)
We remind people every so often, but figure a permanent post might be easier.